Howdy, Sweets!
Before the clock strikes midnight & 2013 rolls in
, I'm remembering all the things that have happened & that I've done in twenty twelve:
January
★ Entered my 2nd semester of college at
Kalamazoo Valley Community College
★ Preformed and was paid for my
armor demonstration at the Detroit Institute of Art
with the
MERCs
Fe
bruary
ღ
Proposed to my boyfriend on Leap Day
(
keeping w/an old tradition
, and because I decided this guy was the man I wanted with me for the rest of my time).
I'd like to point out I would've proposed when I felt the time was right regardless of it was a leap year or not.
We often are overly cutesy in public to see how many people we can sicken with our over the top-ness. *Half-smile, laughs.*
March
★ Learned how to rebuild an engine in Auto Tech
April
★ Quit my first ever job after 5 years (& then proceeded to pick up a string of secondary jobs to supplement what the bowling alley couldn't fulfill until . . . see October)
Bye bye, Great Skate!
May
★ Quit the
MERCs
★ Finished my 2nd semester at KVCC
June
★ Started 3rd semester of college
★ Started working at
Salvation Army
★ Quit
Salvation Army
2 days later due to skeezy mgmt, lack of chances for promotion, and denial of any chance for raises in the future
July
★ Attended the opening of
Blackrock Medieval Summerfest
August
★ Time off from school? About 3 weeks; but who's countin'?
September
★
Bridge Walk on Labor Day in Mackinac, Mi
★ Started 4th semester of college at KVCC
★ Began working at
bd's Mongolian Grill
★ Quit bd's due to lack of hours & finding better work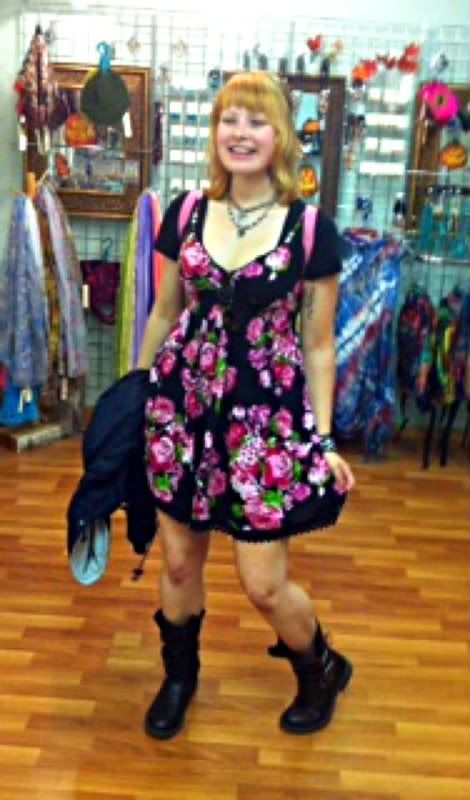 Click the Mackinac Bridge link to read up on the story behind this photo!
October
★ Began working at
Party City
as a seasonal Halloween Specialist
★ Received part-time plus/full-time hours at current job at bowling alley
★ Dyed hair red/orange/pink in celebration
★ Quit PC; left on great terms
November
✰ Turned 20
ღ Celebrated my 2 year anniversary with the fiance
December
★ Finished 4th semester of college
★ Had a wonderul Christmas
★ Looking forward to a wonderful 2013
ღ
K
e
l
s